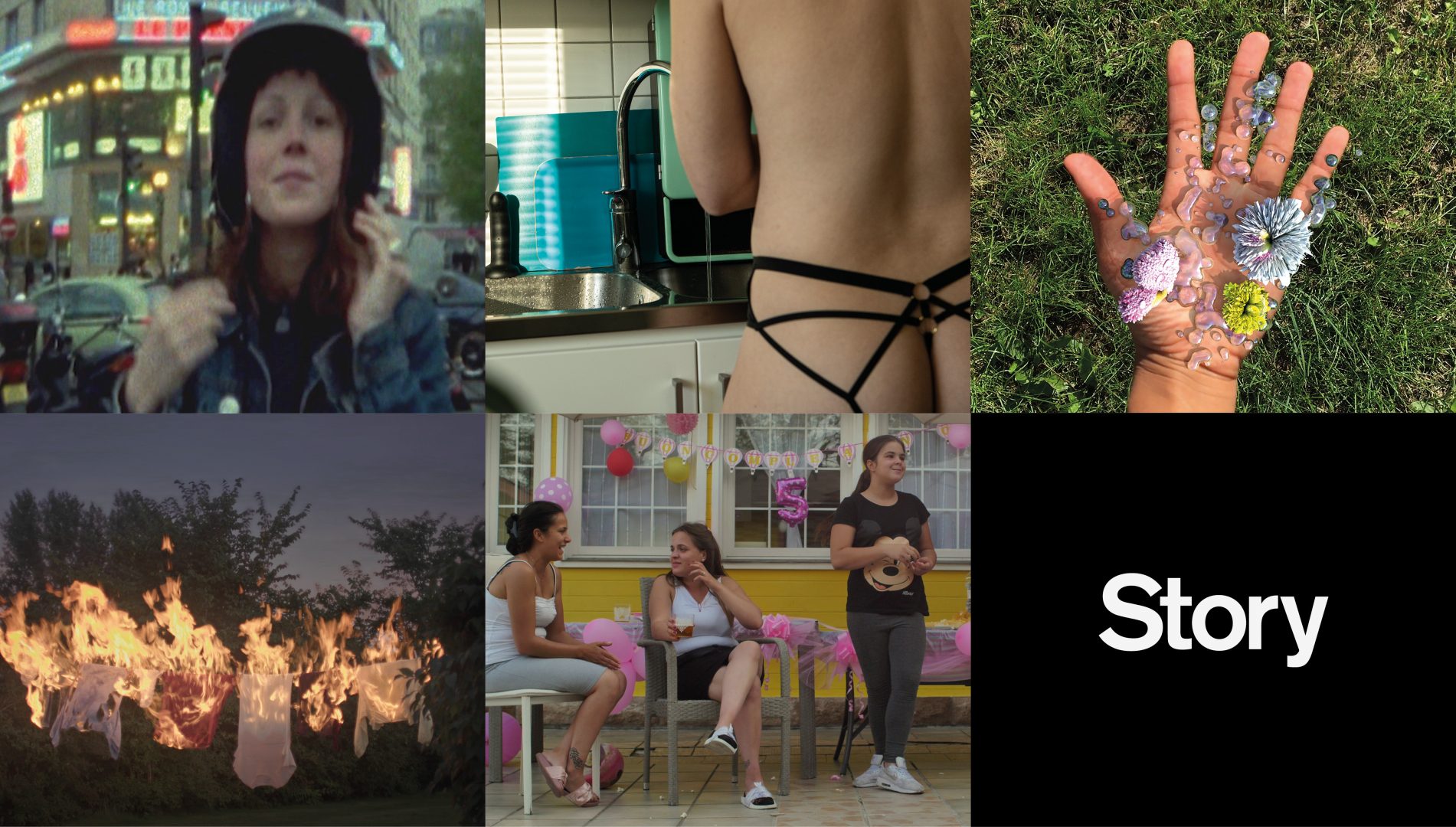 This year's Gothenburg Film Festival will be packed for audiences with five Story premieres! Hypermoon, Mia Engberg's long-awaited conclusion to the Belleville trilogy, is competing for the Nordic Documentary Award alongside Tove Pils, who makes her debut with Labor. The Nordic Light section features Neil Wigardt's Blomster, Annika Fredriksson's Love you Bye and Hanna Heilborn's Village of Roses. Five very different films with strong personal voices. Meet us in Gothenburg and celebrate the premieres with us!
HYPERMOON
Director: Mia Engberg
Producer: Tobias Janson
Director Mia receives a life-changing announcement and begins a journey into her own history. We also follow the astronaut's lonely journey through space and the aging gangster Vincent who makes a surprising find in his basement.
Screenings:
28th Jan – 19:00 – Bio Roy
29th Jan – 19:00 – Bio Roy (followed by Directors Talk)
2nd Feb – 15:45 – Biopalatset 7
LABOR
Director: Tove Pils
Producer: Melissa Lindgren
Hanna leaves her family and girlfriend to go to the San Francisco of her dreams. Here she hopes to explore her sexuality and soon meets the professional dominatrix Chloe and escort Cyd. A door to a new world opens for Hanna. Together with Chloe and Cyd, she begins a dizzying journey that takes her further and further away from life and family in Sweden.
Screenings:
2nd Feb – 20:00 – Göta 1
3rd Feb – 15:00 – Haga 1
4th Feb – 19:00 – Biopalatset 7
5th Feb – 12:45 – Haga 2
BLOMSTER
Director: Neil Wigardt
Producer: Malin Hüber
Emma meets a group of young people at an open air. As they move from party to party she blends into the group, where she shares the search for new highs and a place in the world. Flowers is an associative, hallucinatory and fun film where we get to be part of the gang, even if it's just for one night.
Screenings:
29th Jan – 17:30 – Göta 1
30th Jan – 16:00 – Haga 2
3rd Feb – 18:30 – Haga 2
5th Feb – 15:15 – Haga 1
Love You Bye
Director: Annika Fredriksson
Producer: Melissa Lindgren
Through the eyes of two sisters, an unfiltered insight is given into the shock of being left for another woman as a new mother. One sister's nightmare is played out in real time, while the other sister is newly engaged but begins to question both her own partner and why the family project was the beginning of the end. In Love you Bye, the full range of emotions is delivered, but also some sobering insights into the challenges of parenthood for many men.
Screening:
29th Jan, 19:30 – Göta 1
30th Jan, 17:00 – Haga 1
31 Jan, 14:00 – Göta 1
31 Jan, 14:00 – Online (24 hours)*
The Village of Roses
Directed by Hanna Heilborn
Producer: Elin Kamlert
A school bus passes by Denise and her cousins every morning without them being allowed to go along. In The Village of Roses, we follow a Roma family and their loving struggle for the rights of their children over the course of six years. Step by step, the film reveals how a seemingly small event is linked to larger political movements and how hateful media rhetoric fuels the already widespread oppression of Roma in Europe.
Screenings:
2nd Feb, 19:30 – Biopalatset 9
3rd Feb, 12:45 – Haga 1
5th Feb, 15:00 – Haga 2
January 12, 2023